About Glory House Catering
Faith Bartes works as needed for private events and Kiana Goin catering assistant and delivery manager.
Judy, Jo Ann's Mom helps out in the kitchen!  Judy is loving referred to as "Chef de Mise En Place."  A french culinary term meaning "putting in place" or "everything in its place."  Judy cuts, chops, organizes and cleans.  We are truly a family run business!
Glory House Catering location
Glory House Catering

109 South Main Street
Irving, TX 75060
972-259-1123
[email protected]
Glory House Catering is conveniently located in the center of the Dallas Fort Worth Metroplex with easy access to many major highways, and a few blocks from the Trinity Railway Express Downtown Irving/Heritage Crossing Station. The TRE provides commuter rail service between Dallas and Fort Worth. See the TRE schedule here.
History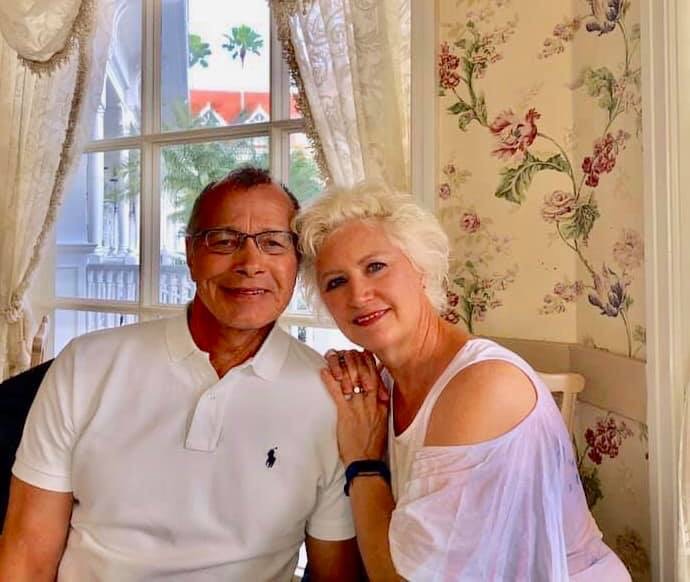 Glory House was founded by Jo Ann & Steve Goin in 1999
We offer corporate and private off site catering as well as onsite events.
In 2019, Glory House undertook a 4.5 month renovation and now touts a modern rustic vibe with high ceilings and a chic event space.
Glory House is committed to a spirit of excellence and enjoy offering delicious cuisine, catering and event services.  The mission is excellent quality food, beautiful presentation, attention to detail, and super-friendly customer service.
Jo Ann & Steve and Glory House staff are very thankful for all our loyal customers!
Glory House is a proud member of the Greater Irving Las Colinas Chamber of Commerce and the Irving Hispanic Chamber or Commerce.